The ten most expensive motors today's football stars are rocking.
Footballers and expensive cars go together like mac and cheese, eggs and bacon, peas and carrots, sweet and sou…ok, that's enough, you get the point. Usually the first port of call for a young footballer is the a car dealership, and if they are any good, the cars tend to get bigger as their wealth grows, too. Below is the ten stars with the most expensive wheels, most you will recognise, but be prepared for one shocking entry!
SEE ALSO:
Usain Bolt asks Liverpool's Mario Balotelli to help Man United
Paul Pogba's amazing skills
Ten players Arsenal will regret not signing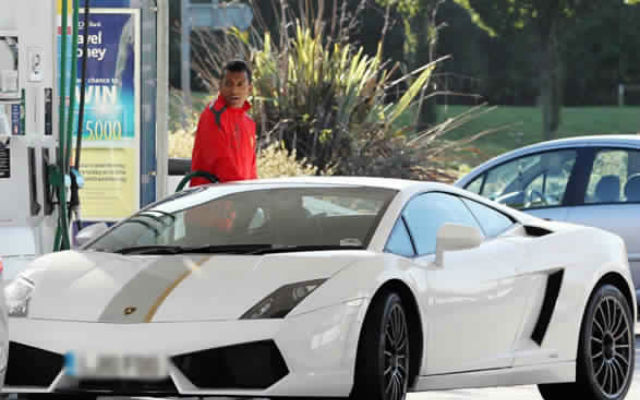 10. Nani – Sporting Lisbon (on loan from Man United)
Driving: Lamborghini Gailardo LP 550-2
Having recently rejoined former club Sporting Lisbon it remains to be seen what has become of his prized Lamborghini as piloting it around the Portuguese capital's narrow streets would present a whole set of problems. Rumoured to have shelled out £140,000 for the privilege, he will be hoping to keep it in tip top condition whilst away.