The ten highest paid players at Liverpool.
Check in to Liverpool vs Aston Villa
Liverpool is home to some of the Premier League's biggest names, and understandably because of that they have a pretty large wage bill. However, unlike some of their counterparts they aren't paying through the nose for the privilege. Some are on relatively modest wages, but even still, none of them will be going poor any time soon.
Read More:
Liverpool's Impressive XI With £25m New Signing Making Debut In Place Of Injured Daniel Sturridge
(Image Gallery) Liverpool Stars Line Up For FIFA 15: Sturridge, Gerrard And Sterling All Included
(Image) Fanny Neguesha Shows Liverpool's Mario Balotelli What He's Missing With Sexy Corset Selfie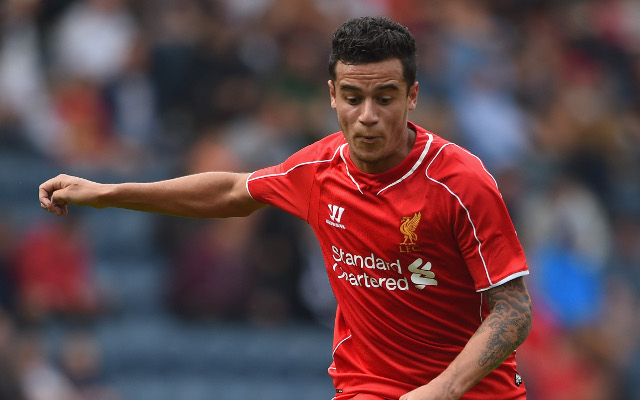 10 Philippe Coutinho
Earning: £60,000 per-week
The Brazilian arrived as something of an unknown quantity in the January transfer window of 2013, but he has quickly risen to become one of their most potent attacking threats. He will undoubtedly earn a substantial rise when the time comes to renegotiate his terms.