United boss confirms club will be forced to do without nine names.
Check in to Manchester United vs QPR
Manchester United manager Louis Van Gaal has confirmed that the club will be taking on Queens Park Rangers without nine of his players on Saturday, the Daily Mirror reports.
READ MORE:
(Image) Phil Jones Receives Man United Player Of The Month Award
(Images) FIFA 15 Legends Revealed: Former Man United And Barcelona Stars Included
Tellings Stats: Comparing Man United's Robin van Persie Aged 23 To Arsenal's Danny Welbeck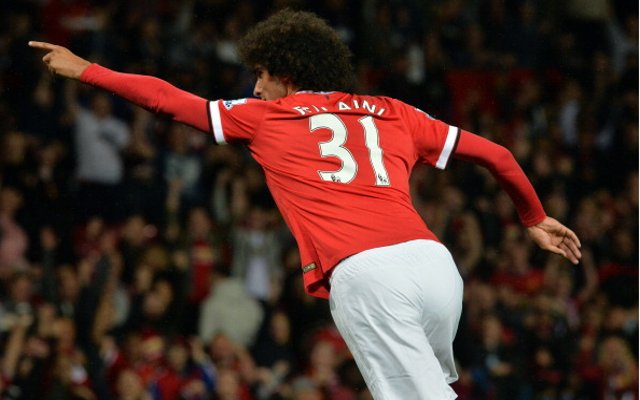 Marouane Fellaini
Still reeled out with an ankle problem, the Belgian international will be out until mid-October whilst he recovers. The injury also prevented Louis Van Gaal from selling the former Everton man during the transfer window.