Anfield wonderkid on Bernabeu shopping-list.
Check in to Liverpool vs Ludogorets
Real Madrid are reportedly preparing the ground-work for big money bid for Liverpool winger Raheem Sterling next summer.
Bernabeu president Florentino Perez is said to see the England international as an ideal long term replacement for Real Madrid star Cristiano Ronaldo and is eager to register his club's interest in the teenager.
Liverpool latest: Inter Milan want Fabio Borini
There is growing speculation that 29 year old Portuguese attacker Ronaldo could leave the La Liga side at the end of the current campaign and Perez will look to bring in a youthful addition to help fill the void that would be left by the former Man United man's potential departure.
Read more Liverpool FC rumours.
Perez has started to assemble a more youthful side of late with the likes of Gareth Bale, Toni Kroos, Isco, Illara and James Rodriguez being drafted in during recent transfer windows and the Spanish giants have been scouting Sterling extensively over the past year with a view to luring the 19 year old to the Spanish capital.
Though a return to the Champions League set-up will aid Liverpool's attempts to keep hold of their top talents it's worth noting that a number of the Merseyside outfit's top players have left for pastures new in recent years, with Fernando Torres and Luis Suarez being the most notable examples, and should Brendan Rodgers fail to build on the successes of last season or fail to secure another top four finish then Real Madrid will feel all the more confident in their pursuit of Sterling.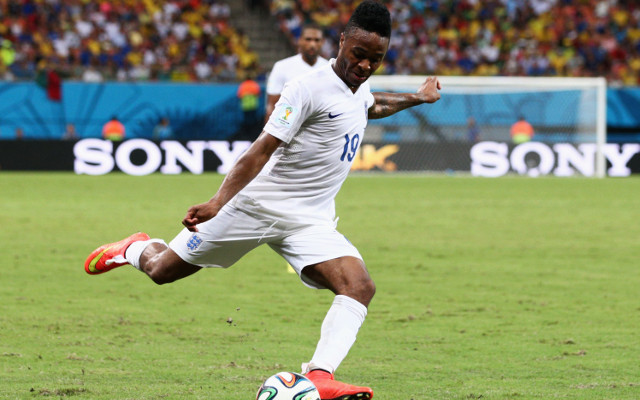 Sterling is already into his fourth season in the Liverpool first team set-up, despite being three months shy of his 20th birthday, and the forward has matured into an incredibly effective attacking weapon for both club and country.
By all accounts Sterling has been looking to secure a significantly increased salary as ongoing contract talks rumble on and the longer a new deal goes unsigned the more likely Real Madrid are to strike.
Real Madrid are ready to offer as much as €50m (£39m) for Sterling, which would be a hefty price to pay for a player of his age.
Gareth Bale has recently encouraged Sterling, and other British talents, to consider moves abroad to help further their careers and if Real Madrid play their cards right the two players could be part of the same Real Madrid attack.
Sterling has scored 14 goals and provided ten assists in 81 appearances for Liverpool
SEE ALSO: best teenagers in world football