Five things we learned from this weekend's Premier League games.
Check in to Aston Villa vs Arsenal
Although it is only early on in the season so far, there were some major talking points from this weekend's games as the Premier League title race took another potentially decisive turn. Here are five conclusions to be made from the action so far this weekend…
SEE ALSO:
Welbeck Arsenal – (video) striker hits the post
Marco Reus Arsenal – Dortmund star set for Real Madrid
SEE ALSO: (Images) Kelly Brook designs & models new clothing range for curvy women.
1) Jury still out on Liverpool's title credentials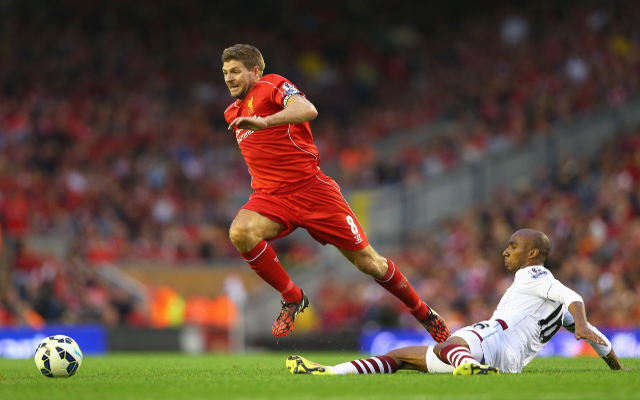 Liverpool lost their second game of the season already as they fell to a shock 1-0 defeat at home to Aston Villa. Needless to say, this is far from good enough from a team that only lost six games in the Premier League last term. Mario Balotelli's performance will be something of a worry for Reds fans, with the Italian international still to get off the mark for his new club, and looking quiet in this game as he reverted to the Balotelli of old – lazy and disinterested.
It seems obvious to say, if Liverpool couldn't win the league with Luis Suarez, what hope do they have without him? And there certainly looks like being a rebuilding process going on at the club after so many changes to personnel this summer. New signings are still bedding in, while Raheem Sterling already looks like becoming the team's most important player – which is far from ideal due to his youth and inexperience, as it will take some time for him to mature and develop to be able to take on that level of responsibility.
SEE ALSO: Worst Football Shirts Ever, Including Arsenal, Liverpool And Chelsea Abominations.