The Premier League is rife with world class strikers, but who makes the top five?
With Fifa 15 just a few weeks from release, a number of player ratings have been unveiled. The Premier League already contained some of the world's greatest strikers with players such as Sergio Aguero and Robin van Persie; and while Luis Suarez has left for Barcelona, we have seen the introduction of Diego Costa, Mario Balotelli, and Radamel Falcao. But who will make the top five?
SEE MORE:
Fifa 15 Legends: Fifa 15 Legends revealed.
Suarez Fifa Glitch: Luis Suarez bites Ivanovic in super realistic Fifa glitch.
Best Fifa 15: Best Fifa 15 Golazos demo so far.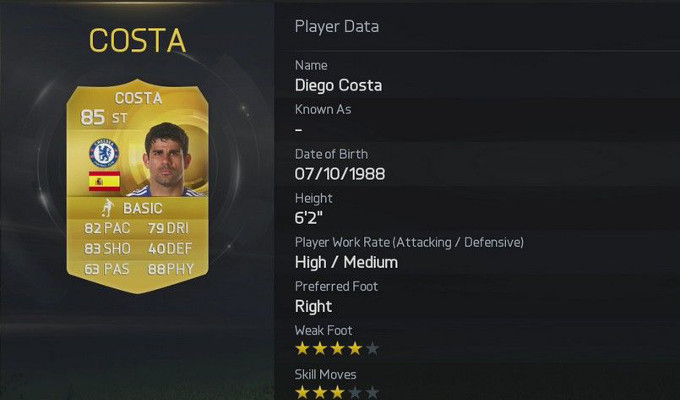 5) Diego Costa – 85
With seven goals in just four Premier League games, Diego Costa might feel he should be higher on this list. Looking at his stats though, he looks like one of most well rounded strikers in the game; boasting excellent strength, shooting, and pace. Chelsea have always had a fantastic squad in Fifa, but their front men let them down in last year's game; Costa will more than remedy that.