Chelsea were the last English club to win the Champions League in 2012.
Can an English side win the Champions League this season…?
While there are several foreign teams who could win Europe's elite footballing competition, England have four representatives with enough talent to go deep into the tournament.
SEE MORE:
Liverpool Starting XI: How the Reds will start v Ludogrets
Arsenal Team-Sheet: How the Gunners will start v Borussia Dortmund
Top 60 hottest WAGs in the Premier League 2014, featuring Arsenal, Liverpool, Man United and Chelsea Stunners.
Here's how we rank their chances of tournament success…
4. Liverpool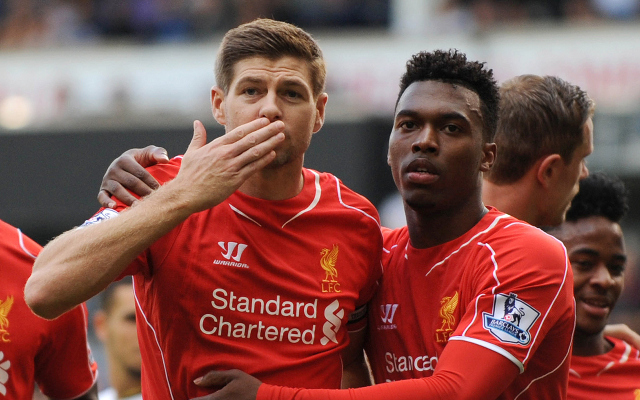 Of all the English sides in this years competition, Liverpool appear to be the least likely to lift the giant trophy in May, having not competed in the tournament since 2009. However, that doesn't mean they don't have a good chance. Brendan Rodgers has got his side playing with a pace and style that will threaten the best defences in Europe while in Raheem Sterling, they have a real gem of an attacker whose skill and direct style of play will be very useful against European teams.
Liverpool's chances of winning the competition, like their chances of winning the Premier League, may hinge on which Mario Balotelli turns up at Anfield. Will it be the confident maverick who can score impossibly good goals? Or will it be the moody striker who looked completely disinterested during his final days at Manchester City. With so many factors needing to go for them if they are to win the Champions League, Rodgers and his men will probably consider a place in the quarter finals as a good campaign this year.