Gunners have five Bernabeu stars in their sights.Arsenal could be lining up moves for five Real Madrid players in the near future, with Arsene Wenger keeping an eye on a number of unsettled stars at the Bernabeu, according to various recent reports.
SEE ALSO:
Arsenal team v Aston Villa – Gunners XI for today's game
Khedira Chelsea – Blues agree deal for Arsenal target
FIFA 2015 Player Ratings Revealed.
The Gunners invested heavily on new signings this summer as they brought in big names such as Alexis Sanchez, Danny Welbeck and Mathieu Debuchy, following on from their £42.5m raid on Real last summer for the signing of German playmaker Mesut Ozil in a club-record deal.
Arsenal are hoping to continue adding to their squad, with Wenger's side not looking convincing so far this season, and it is no surprise to see more big names being linked with moves to the Emirates Stadium.
Real Madrid have also been in the selling business of late, allowing some surprise exits this summer as Angel Di Maria joined Manchester United and Xabi Alonso was offloaded to Bayern Munich.
There is also speculation that Cristiano Ronaldo could make a sensational return to Manchester United next summer, and though Arsenal are unlikely to be able to compete for a player of that calibre, they are also readying swoops for five other names currently on the books in the Spanish capital.
5) Iker Casillas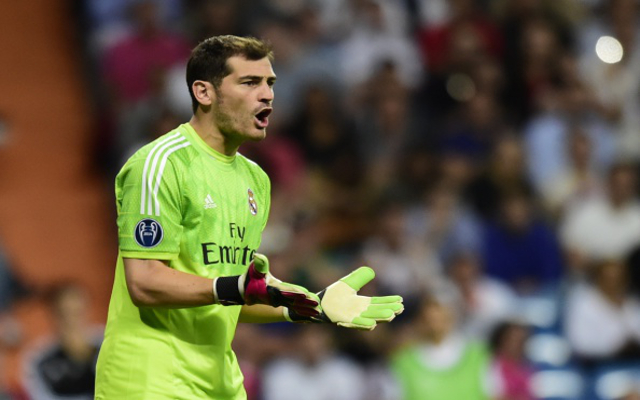 Recent reports in the Daily Mail suggest that Spanish goalkeeper Iker Casillas is in Arsenal's sights for the January transfer window. The 33-year-old is not in the best run of form at the moment and could fall out of favour at the Bernabeu, allowing the Gunners to swoop for this legendary player.