Tackling isn't what it used to be in the Premier League, but we still see our fair share of crunching tackles. Here are the ten dirties players in the league.
The Premier League plays host to some of the greatest players of all time, with some beautiful football on display. It can't always be the beautiful game however, and there is plenty of tough tackling with no love lost between rivals.
SEE MORE:
Paul Scholes Yaya Toure: Paul Scholes slammed for criticism of Manchester City's Yaya Toure.
Cristiano Ronaldo Manchester United: Real Madrid's Cristiano Ronaldo set for sensational return to Manchester United.
Eden Hazard Slammed: Ex-Chelsea star slams Eden Hazard's technique.
Here are eight of the dirtiest players in the Premier League right now: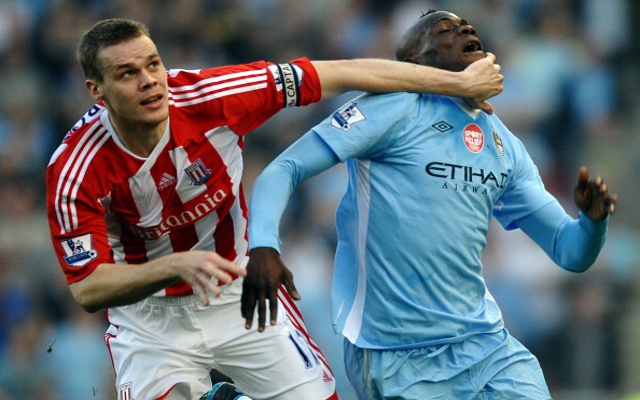 8) Ryan Shawcross – Stoke City
Stoke's Ryan Shawcross is probably most well known for his leg breaking tackle on Arsenal's Aaron Ramsey, but he is a notoriously dirty player in general.
He is rarely seen without his hands all over an opponent in the box, and he is certainly not shy of a bone crunching tackle.