A list of Premier League stars who returned to their former clubs after being sold…
Gareth Bale has followed in the footsteps of his Real Madrid teammate Cristiano Ronaldo by admitting that he hopes to return to the Premier League in the future.
SEE ALSO – The Biggest Transfer Rumours:
Cristiano Ronaldo Manchester United
William Carvalho Arsenal
Morgan Schneiderlin Tottenham
The 25-year-old, who joined the European Champions from Tottenham in the summer of 2013 for a world record transfer fee of around £86m, has expressed his desire to one day go back to White Hart Lane, just as Ronaldo has been open with his dream of heading back to Manchester United.
Bale was quoted in the Telegraph, saying: "I'll never forget the great European nights at White Hart Lane. They were amazing, Tottenham will always have a place in my heart. I hope the fans still love me even though I've moved on.
"I love Spurs fans; you never know, I could come back one day. I hope they understand that obviously Real Madrid is a massive, massive club and that they respect my decision."
Bale and Ronaldo won't be the first names to return to their former clubs. Here are twelve stars that left, and then came back:
12) Shaun Wright-Phillips (Manchester City)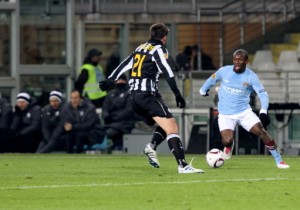 He left City for Chelsea in 2005 in a £21m deal, but returned to Manchester three years later, with the fee believed to be in the region of £8.5m. The England international finished with 47 goals in 275 games during his time with City.