Louis van Gaal's record signing Angel di Maria keeps a strange picture in his sock while playing for Manchester United.
Manchester United's summer signing Angel di Maria rather unusually keeps a picture of his wife and daughter in his sock during games.
SEE MORE:
Cristiano Ronaldo Manchester United: Real Madrid's Cristiano Ronaldo could be set for a sensational return to Manchester United.
Louis van Gaal Manchester United Chelsea: Former Chelsea star slams Louis van Gaal for his handling of Manchester United.
Greatest Comebacks Manchester United: Eight greatest comebacks in the Premier League, Arsenal and Manchester United included.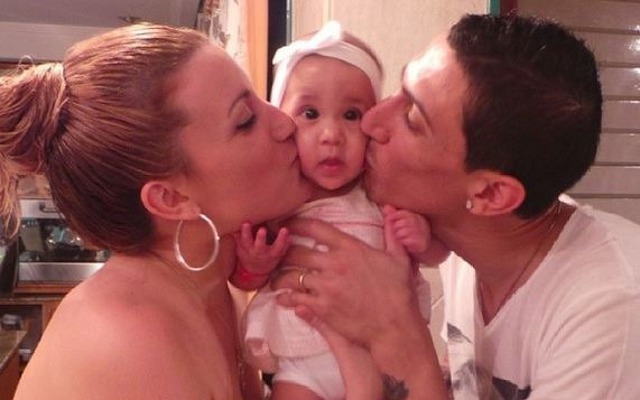 The Argentine was sent tumbling to the floor during his side's 5-3 defeat against Leicester City at the King Power Stadium on Saturday, his sock was shredded as he skidded across the ground towards the advertising boards, revealing the picture on his shin pad.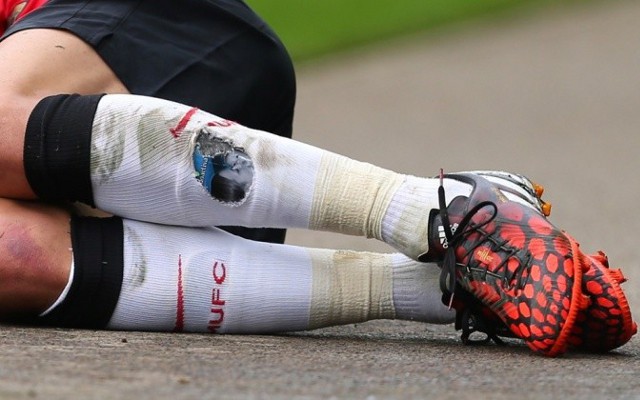 With the new United acquisition playing out of his skin at the moment, perhaps some of Louis van Gaal's defenders should pop photos of their loved ones in their socks too.