Celebrity Liverpool fan caught in a rival team's shirt? 
Angelina Jolie has previously declared that she is a Liverpool FC fan, as are the whole Brangelina clan. Recently however, pictures have been circulating of the 39-year-old actress wearing a Leeds United shirt.
SEE MORE:
Manchester City WAG: Struggling Manchester City striker distracted by stunning WAG.
Mario Balotelli WAG: Mario Balotelli's former WAG looks stunning and ready to party.
Ivan Rakitic Unbelievable Goal: Ivan Rakitic's first goal for Barcelona is a screamer.
Has Jolie switched allegiances?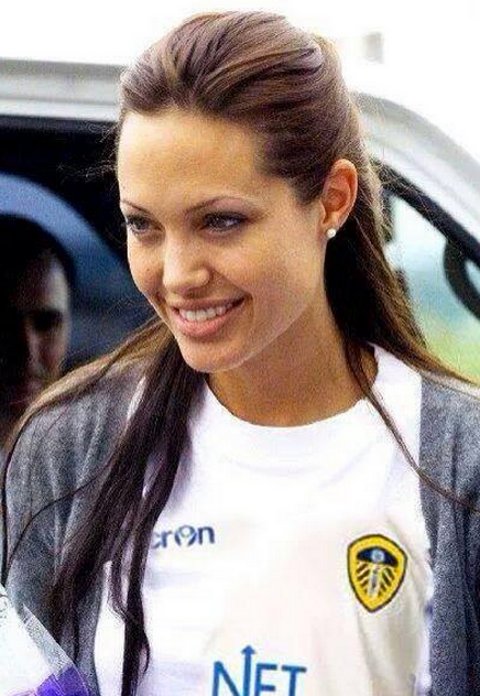 I'm afraid not Leeds fans, it's actually a fake. The picture has been photoshopped by an unknown presumably Leeds fan, with the original photo shown below.