Diego Costa takes selfie with Chelsea fan, but the fan steals all the attention.
Chelsea's in form target man Diego Costa stopped for a selfie with this fan, but bizarrely it's the fan that takes centre stage in the snap.
SEE MORE:
Human Sacrifice Premier League: Former Premier League star accused of human sacrifice.
Fifa 15 Best Passers: Top ten best passers in Fifa 15, Chelsea ace 5th.
Fifa 15 Strongest Player: (Video) Fifa 15's strongest player celebrates by bench-pressing staff member.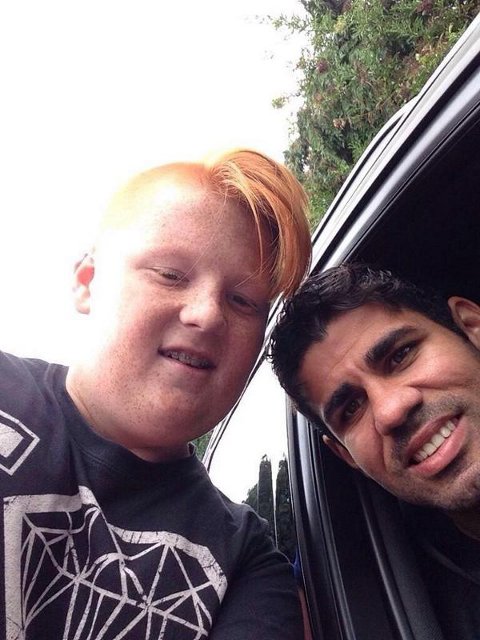 With arguably one of the most unfortunate looking hairstyles ever, this supporter immediately catches the eye, with Costa a mere afterthought.
Footballers like to go a little crazy with their hairstyles, but I don't think any of them would be caught with that on their heads.