Ex Gunners captain looks beautiful again!
Spain midfielder Cesc Fabregas made a very bad decision earlier this summer…
No Arsenal fans, it was not his decision to sign for Chelsea.
I am of course talking about the decision to rid himself of his beautiful hair by drastically taking an electric shaver to his head.
SEE ALSO:
David Ospina Wife: 20 Stunning Pictures Of Super Hot Arsenal WAG.
FIFA 15 Bug: Game Glitch Makes All Players Chase The Ball!
(Images) Sexy Model Alice Goodwin Marries Former Liverpool & Arsenal Winger.
Fabregas has made an excellent start to life at Stamford Bridge, providing six assists in his first five Premier League games for the Blues.
Equally good news for the 27-year-old is that he no longer looks like a balding butcher, because his lovely locks have returned.
He used Instagram to share the below selfie on Wednesday and, as you can see, he looks beautiful again!
BEFORE…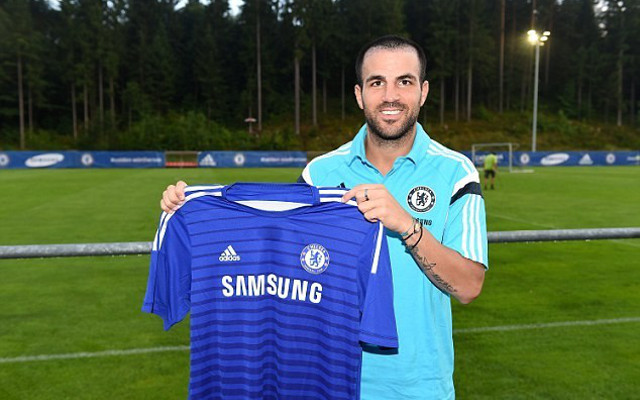 SEE MORE:
Top 40 Hottest Female Tennis Players In The World 2014.
(Hot WAG Gallery) Lionel Messi Girlfriend Antonella Roccuzzo In All Her Glory.
Worst Football Shirts Ever, Including Arsenal, Liverpool And Chelsea Abominations.