Ten young players that have the greatest potential to climb on FIFA 15.
With every new FIFA release there are a whole host of new youngsters that we are all eager to use and see just how good they are in the virtual world. This year is no different, and the youngsters available this time have some serious potential for self improvement. Below are the ten best with their current ratings and how high they can climb.
Read More:
Live Ryder Cup streaming – Stream the Ryder Cup live
(Pictures) Amazing Ryder Cup WAGS In All Their Glory.
Ryder Cup USA WAGS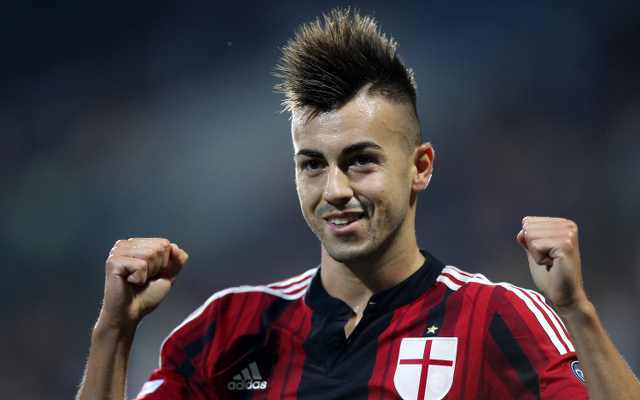 10. Stephan El Shaarawy – AC Milan
The 21-year-old has seen his career blighted by injuries as of late, but EA have still given him a respectable 80. Should you get the best out of the winger he can climb as high as 87.