Old Trafford side ready to spend big to land Real Madrid star.
Man United have agreed personal terms with Cristiano Ronaldo as the Old Trafford side push on with efforts to re-sign the Portuguese international.
Read more:
SEE ALSO: best teenagers in world football
(Pictures) Amazing Ryder Cup WAGS In All Their Glory.
Read more Manchester United FC news.
The Old Trafford side have been in back channel negotiations with the 29 year old's agent for some weeks amid speculation that Ronaldo is ready to leave the Spanish capital at the end of the current campaign.
Man United chief executive Ed Woodward has been instructed by the club's owners to pursue Ronaldo at all costs and the Premier League side believe that a €90m (£70m) bid will be accepted by Real Madrid next summer.
Former boss Sir Alex Ferguson has been brought in to further aid their push to bring in the two time Balon d'Or winner, with the retired Scottish manager maintaining a close relationship with his former charge.
Despite Cristiano Ronaldo's phenomenal efforts since moving to the Bernabeu back in the summer of 2009 his side have struggled for success, Real Madrid securing just one La Liga title in the five completed seasons he has been at the Spanish giants.
President Floretino Perez has one eye to the future, having brought in the likes of Gareth Bale, Isco, Toni Kroos and James Rodgriguez and Asier Illarramendi over the past 18 months and an offer of such magnitude for a player who will have turned 30 at the end of the season may be tough to tough down.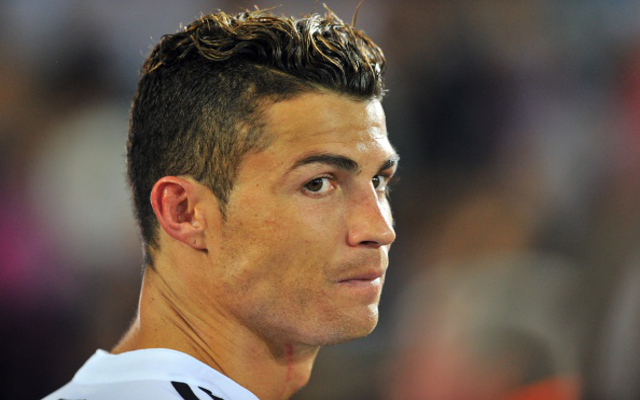 Only Pepe and Alvaro Arbeloa of Carlo Ancelotti's outfield squad are older than Ronaldo, such has been the focus on the construction of a new era of talent, with Real Madrid looking to invest more into their academy programme as well as eyeing up potential youthful talents from elsewhere, with Liverpool winger Raheem Sterling known to be a target.
Indeed Real Madrid's hand may be further forced if Ronaldo issues a transfer request, which in turn would relieve the club of any pressure from their fan-base should an offer then be forthcoming.
Man United feel that a statement of real intent is required as they look to repair the damage caused since Sir Alex Ferguson stepped down in the summer of 2013 and a move for Ronaldo is one they are banking on being the key to a revolution to be conducted by experienced manager Louis van Gaal.
Whilst Ronaldo will have turned 30 they are confident that the fact the experienced campaigner has largely steered clear of lengthy injuries and is supremely fit mean that they can happily hand the player a four year contract worth around £320k a week, with an option for a fifth season also included, which has been accepted 'in principal' by agent Mendes.
Ronaldo has started the current campaign with a bang, netting ten goals in five La Liga fixtures, but it is widely believed this will be his final campaign at Real Madrid and Man United are thought of as one of only two clubs he is likely to sign for, with the other being Sporting Lisbon, a move that may well be one that sees out the attacker's illustrious career.