Hull City defender has been forced to speak out regarding the case of mistaken identity…
Hull City captain Curtis Davies has rubbished stories regarding Leeds-born model Josie Cunningham, who took to Twitter over the weekend to claim she was tricked into believing she was sleeping with a Premier League footballer.
SEE ALSO :
Top 100 Sexiest Football WAGs In The World 2014.
Top 18 Hottest Arsenal WAGs 2014: Arsene Wenger's Wife On The List!
Amazing Ryder Cup WAGS In All Their Glory.
Reports in the Daily Mirror claim that the NHS boob job model believed Davies was the father of her unborn child. The 24-year-old, who is eight-and-a-half months pregnant, spoke of her "heartbreak" at finding out she had been 'manipulated' for 18 months by believing she was dating Davies.
The source explains that he met the man who claimed to be Curtis last April, and the pair started sleeping together before she discovered more than a year later that he was an imposter.
Davies told reporters that he was disappointed at being dragged into Josie's drama: "I'm not going to give a non story legs by commenting," Curtis began "I will say I'm disappointed… My life goes on as normal."
Cunningham wrote on Twitter: "Almost 4am and I'm wide awake Feel so dirty, ashamed and devastated. Before I explain why I have no doubt that people will think I'm lying, but I'll upload some proof that I have been completely manipulated by a man for the past 18 months pretending to be a premiership footballer.
"I feel physically sick having to admit I was fooled by him and had sex with someone who simply looked like and claimed to be someone he wasn't. I'm so lucky to have such an amazing and supportive family. I'm sorry I didn't believe you all when you said a footballer wouldn't go near me."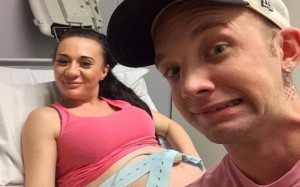 SEE ALSO: Top 40 hottest female tennis players in the world 2014.