Six possible strikers Arsenal could bring to the Emirates who earn less than Olivier Giroud…
Arsenal's Olivier Giroud has signed a new contract worth £80,000 per week which will keep him at the club until 2018. Is the Frenchman the best bang for the Gunners' buck though?
SEE MORE:
Giroud Contract: Arsenal's Olivier Giroud pens new £80,000 per week contract.
Walcott Contract: Theo Walcott in talks to sign new bumper deal with Arsenal.
Campbell Twitter Rant: Former Arsenal man Sol Campbell blew up twitter with his insane tax rant.
According to the Metro, here are six strikers Arsenal could buy who earn less than the Premier League striker: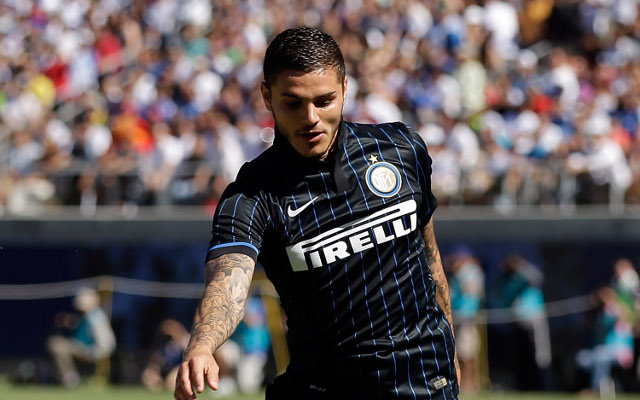 6) Mauro Icardi – Inter Milan – £15,000 per week
This highly sought after youngster is on fire this season, netting six times in four appearances.
He is reportedly being chased by Liverpool and Real Madrid, and may command a hefty price tag if Inter decide to sell, but his current wage is a pittance compared to Giroud's massive new deal.