New Emirates Stadium crowd favourite Danny Welbeck's sensational start to his Gunners career has earned him comparisons with Arsenal greats. Check out his record against the likes of Thierry Henry, Dennis Bergkamp and Robin Van Persie here.
After a dramatic deadline day transfer from Manchester United, Danny Welbeck has now played five matches for Arsenal, scoring four times.
His finishing in the 4-1 UEFA Champions League victory over Galatasaray prompted comparisons with Gunners legend Thierry Henry, but how does his start compare with great Arsenal strikers of the past?
We compared him to the likes of Dennis Bergkamp, Thierry Henry and Robin Van Persie.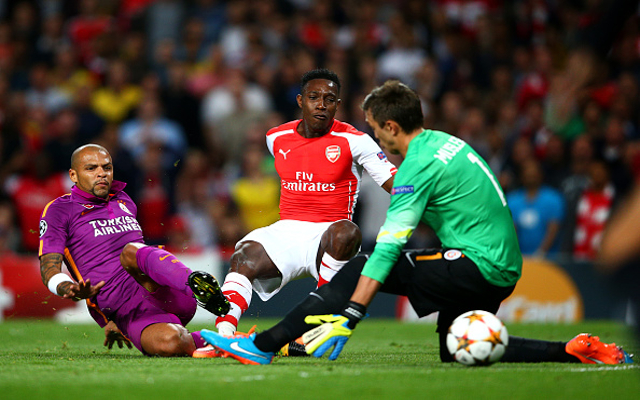 Danny Welbeck
Games taken to score first Arsenal goal: 3
Goals after 5 games: 4
Welbeck almost found the back of the net on his debut against Manchester City, but his lob over Joe Hart struck the base of the post and bounced clear. After a second difficult fixture away to Borussia Dortmund, the 23 year-old has performed brilliantly, scoring against Aston Villa before a hat-trick at Emirates Stadium against Galatasaray in the UEFA Champions League.