When players return to former clubs there is always drama, and more often than not the player seems to score.
SEE MORE:
Balotelli Italy Squad – Striker's poor form may see him dropped.
Ronaldo Manchester United – Chances of deal grow increasingly remote.
Best Playermakers – World's best number 10s.
Cesc Fabregas will face his former club Arsenal on Sunday, and he's unlikely to get a good reception, despite the fact that it was Arsenal who rejected the opportunity to have him back at the club. There always seems to be high drama when players return to clubs where they were heroes, and Sunday is unlikely to be any different. Here are some of the most famous goals scored by players returning to former clubs.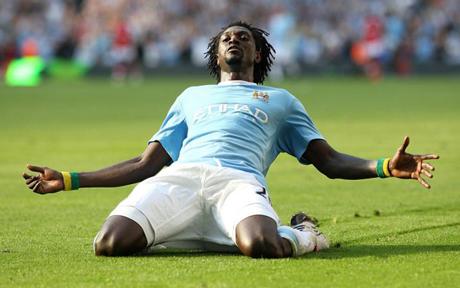 5) Adebayor for Manchester City against Arsenal, 2009.
As a club with a reputation for selling players at their peak, Arsenal have had many occasions where players have come back to haunt them. While Adebayor was never truly a Gunners hero, his response to abuse from Arsenal fans in his first game against them was to score and then run the length of the pitch to celebrate in front of them. He was fined £25,000 for the action.