Wenger says he did not bring the Spaniard back as he didn't need him… he may have a point.
Arsenal manager Arsene Wenger has revealed that he made the decision not to buy back Cesc Fabregas this summer because he didn't need the Spaniard in his squad.
"No [we did not want Fabregas], because when he left we bought Ozil to buy an offensive player," Wenger was quoted by the Telegraph.
READ MORE:
Jose Mourinho racism claims.
Lionel Messi tax evasion trial.
Chelsea v Arsenal – five key battles.
"We have Cazorla, we have Wilshere, we have Ramsey, we have Oxlade-Chamberlain, who are all offensive players.
"We were not in the need to buy offensive players. It makes sense if you just look at the balance of the team."
Many Gunners fans may disagree with the sentiment from the Frenchman as Fabregas has been in fine form for Chelsea since completing a £30m transfer there instead.
Here CaughtOffside takes a look at how the Spain international could actually fit into the North London side with the current squad.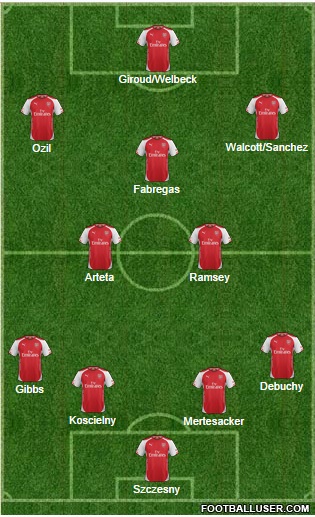 Goalkeeper and defence:
Pretty much picks itself and Fabregas is hardly going to provide any cover for them anyway if he had have joined, begging the question as to why Wenger didn't try and buy a defensive midfielder over the summer.
Aaron Ramsey:
A player who could do a lot worse than modelling himself on the Spaniard and for that reason fitting both he and Ramsey into the XI would prove difficult and that is why they're not both included in central midfield together.
Mikel Arteta:
There are growing question marks over the capabilities of the captain in the holding role, but the 32-year-old is the best option available ahead of Mathieu Flamini and the perennially injured Abou Diaby.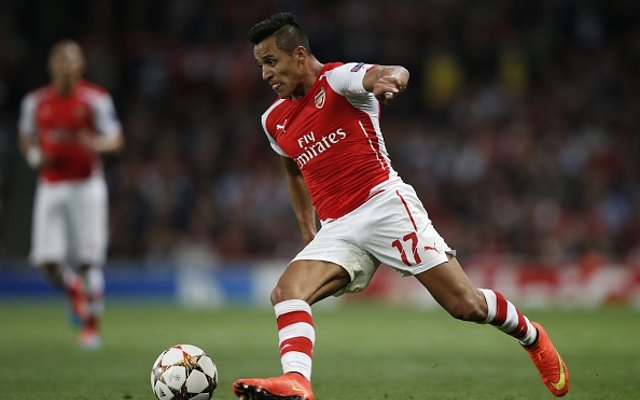 Theo Walcott/Alexis Sanchez:
Problems start to arise in attacking midfield however with the introduction of Fabregas, as whilst options are limited further back there is an abundance of talent here and it would be a decision between Walcott and new £35m signing Sanchez.
Cesc Fabregas:
In this side, in order to accomodate Ramsey the Spain international would have to be pushed into a No.10 role, which he is more than capable of performing in admirably.
Mesut Ozil:
However, it would mean that Ozil would be forced out to the left once more, where if supporters thought he was ineffective in the middle he would become anonymous on the flank.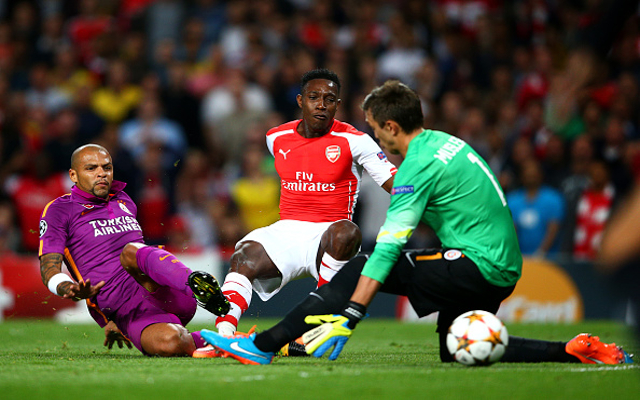 Olivier Giroud/Danny Welbeck
It's probably likely that with his turn of pace and ability to run in behind Welbeck would compliment the skills of Fabregas best and Giroud would probably find chances more limited.