Liverpool and Daniel Sturridge have been caught out after the internet discovered his new contract was in fact a blank piece of paper…
Daniel Sturridge committed his future to Liverpool yesterday, signing a deal that will see his wages more than double to £150k per week.
SEE MORE:
Balotelli Dropped: Confirmed – Mario Balotelli dropped with Rickie Lambert set to start against West Brom.
Alves Liverpool Chelsea: Chelsea to rival Liverpool for Brazilian ace Dani Alves.
Liverpool Rodgers: Liverpool will continue to struggle this season says Brendan Rodgers.
The club tweeted pictures of Sturridge putting pen to paper to make the deal official, the England international looking delighted to sign his new contract.
The Liverpool man possibly should have checked the fine print of the contract however, as it turns out what he actually signed was just a blank piece of paper!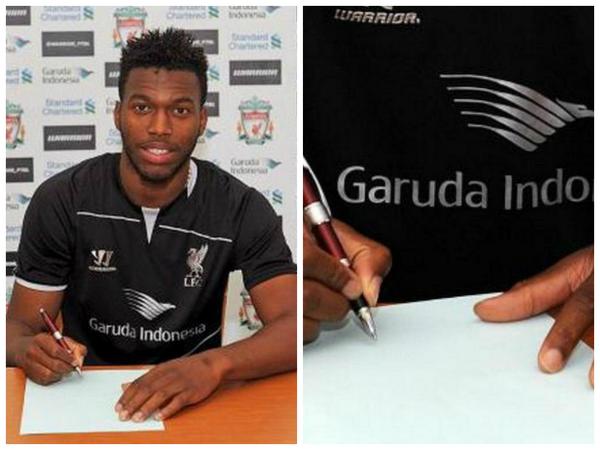 It was clearly just a photo opportunity for Liverpool to include their fans in the goings on of the club, but you would think they would be a little more careful with what they put on social media.
The internet was bound to pick up on this and consequently mock the Merseyside outfit for their mistake.
After moving from Chelsea to Liverpool in 2013 Sturridge has scored an impressive 36 goals in 52 appearances. Second top scorer last season only behind Suarez at the club, there is a lot of pressure on the 25-year-old's shoulders this year.