Top eight worst players ever to be on the winning side during an Arsenal v Chelsea match… 
With Chelsea hosting Arsenal on Sunday, the Gunners will be hoping to get some revenge for last year's 6-0 drubbing by Jose Mourinho's men.
SEE MORE:
Fabregas Chelsea: The main reason former Arsenal man Cesc Fabregas joined Chelsea revealed.
Mourinho Wenger Feud: Jose Mourinho refuses to apologise to Arsene Wenger over 'specialist in failure' comment.
Khedira Arsenal Chelsea: Arsenal and Chelsea on alert as Real Madrid's Sami Khedira reveals Premier League desires. 
We have seen some truly shocking players line up for both sides in the past, but derby day can sometimes bring the best out of players and see them give the performance of their lives.
Here are the eight worst players ever to have been on the winning side during an Arsenal v Chelsea match: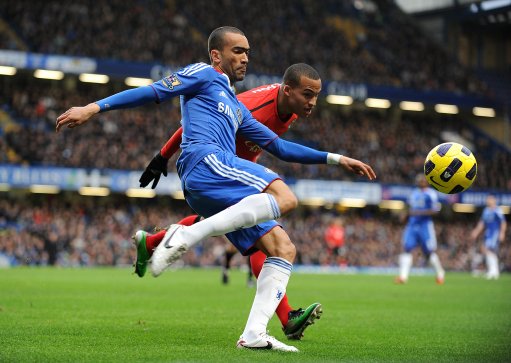 8) Jose Bosingwa
There were high hopes for Bosingwa when he joined Chelsea in 2008, but he was a constant disappointment to Blues fans throughout his surprisingly lengthy stay at Stamford Bridge.
He went on to join QPR, causing outrage from fans when he was seen smiling and laughing moments after the team's relegation was sealed in 2013.
The right-back started for Chelsea in a dominant 4-1 win over Arsenal in 2009.