A collection of Emirates Stadium talents who need to deliver the goods if the north London side are to secure a major trophy in 2014/15.
Arsenal's less than satisfactory start to the season has left many demanding Arsene Wenger reach for the club chequebook but the truth is that bar the lack of an effective defensive midfielder the north London side has a squad that should be capable of mounting a genuine Premier League title challenge.
Read more:
Cavani Arsenal: PSG star on Gunners radar
Find out who are the richest footballers in the Premier League here.
SEE ALSO: best teenagers in world football
Yes Arsenal have suffered with injuries, what's new, but as well as this unavoidable obstacle there are a fair few players who are simply not delivering the goods on a regular enough basis.
Here are four such talents.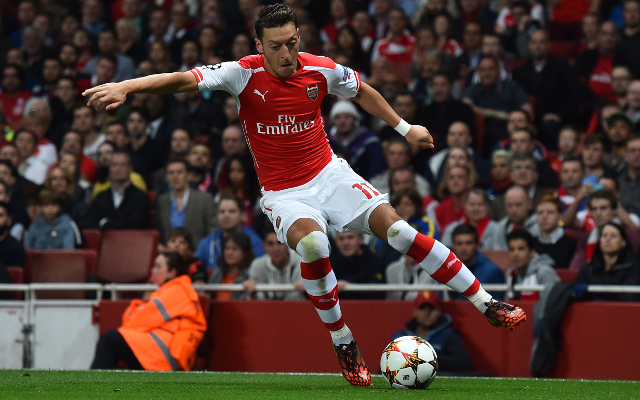 Mesut Ozil
Though it may be fair to state that the level of criticism the German international has suffered of late it's fair to state that Arsene Wenger should expect more from the club's record signing.
The Arsenal playmaker is often guilty of slowing the attack down and has developed a habit of picking out the wrong pass in the final third and certainly needs to prove more effective in the final third and that requires some end product be that a goal or an assist.