Seven Premier League players that earn more than they're worth.
The Premier League is perhaps the one division that consistently pays players far more than what they really should be earning. With Manchester City topping the table for the best payed sports team in the world ahead of the New York Yankees, we decided to take a look at the Premier League wage table and pick out seven names that collect a salary that they seldom deserve.
SEE MORE:
Pakistan v Australia live stream: 1st ODI Match – Pakistan v Australia live cricket stream.
Balotelli Tabby Brown: Liverpool's Mario Balotelli snapped with new WAG, stunning underwear model Tabby Brown.
Sanchez Punches Ivanovic: Arsenal's Alexis Sanchez lucky to stay on the pitch after punching Chelsea's Branislav Ivanovic.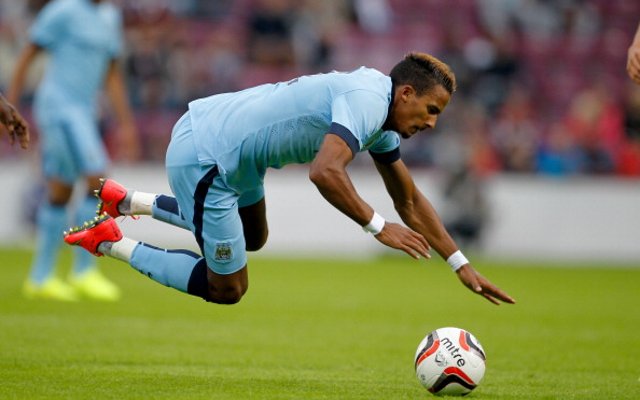 Scott Sinclair – Manchester City
Earning: £50,000-per-week
Sinclair was once a promising talent emerging from Chelsea's youth academy where he was being tipped for a very bright future. However, he went on a never ending Bob Dylan-style never ending tour of clubs across England before ending up at Swansea. There, he began to establish himself and show what he can do once settled, but he quickly gave that up for a move to City where injuries and a loss of form have prevented him from reaching his true potential. He now collects a massive weekly wage from the comfort of the physio room.