Former Liverpool, Arsenal and Stoke City winger Jermaine Pennant must be looking forward to attending his wife's works Christmas party.
Glamour model Alice Goodwin, who married Pennant this summer, used Instagram to share a hot photo of herself with one of her sexy workmates on Saturday.
Check it out below.
SEE ALSO:
Hot WAGs: 60 Stunning Premier League Wives & Girlfriends
(Video) Watch 10-year-old Wayne Rooney Score Great Goal At Anfield… For Liverpool
(Images) Cristiano Ronaldo Topless All Over The World: Real Madrid Star Shows Off Abs In 60 Nations.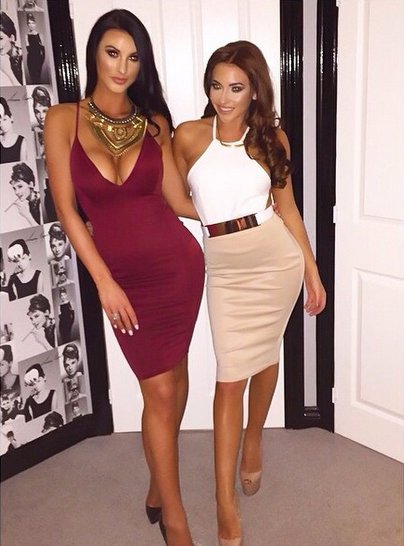 SEE MORE:
Top 25 Ugly Football Shirts: Including Arsenal, Liverpool & Chelsea Abominations.
Hot Tennis Players: 40 Stunning Female Racket Stars.
Six Teenagers Who Will Be Huge Stars In Five Years, Including Liverpool Midfielder, Arsenal Wonderkids & English Chelsea Prodigies.