Could these EIGHT players be on their way out of Real this season?
Real Madrid made some notable mistakes in the summer transfer window, letting key players and fan favourites Angel Di Maria and Xabi Alonso leave to Manchester United and Bayern Munich respectively, much to the disappointment of the Bernabeu supporters.
SEE ALSO:
Ronaldo Manchester United – £60m return agreed
Top 50 best footballers in the world 2014/15
Man Utd FIFA 15 best XI!
The Spanish giants could now be set to let more big names go this January, with the club seemingly looking to rebuild as they consider the futures of players who will surely now attract interest from top European clubs such as Manchester United, Liverpool, Arsenal and Chelsea.
It remains to be seen if every one of these eight players will actually leave all at once, but recent reports from various souces suggest that there are a number of first-teamers in Carlo Ancelotti's squad who could be considered for sale for the right price, which is likely to see some movement, possibly to the Premier League.
The eight players whose Real futures are in doubt are as follows:
1) Sami Khedira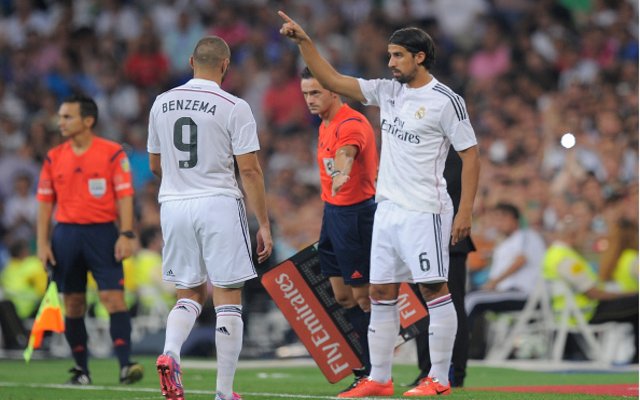 Linked strongly with Arsenal in recent times, it could finally be that Real Madrid midfielder Sami Khedira will make the £11m move to the Emirates Stadium this January, according to the Daily Express.