Roy Hodgson's England camp is divided!
SEE ALSO: England Team To Face Estonia Announced: Sterling Dropped For Lallana.
Manchester-born Arsenal striker Danny Welbeck has been getting a bit of stick for hanging out with England's southern players on international duty.
Prior to the Three Lions' Euro 2016 qualifier with Estonia on Sunday, Gunners teammate Kieran Gibbs was quoted in the Daily Mail as saying: "Danny's made the switch from the northern table to the southern table at dinners and stuff.
"He's getting a bit of stick from the northern boys but, he's been ­properly welcomed to the south."
Of course, this was all just a bit of silliness, but it got us thinking…
Who would win if England's northern players took on England's southern stars?
We have compiled what we believe to be the best available XI for each group.
Which side do you reckon would come out on top?
To clarify, we are categorising players by their place of birth and are deeming Birmingham and above as the North. Anywhere below that is the South!
England North: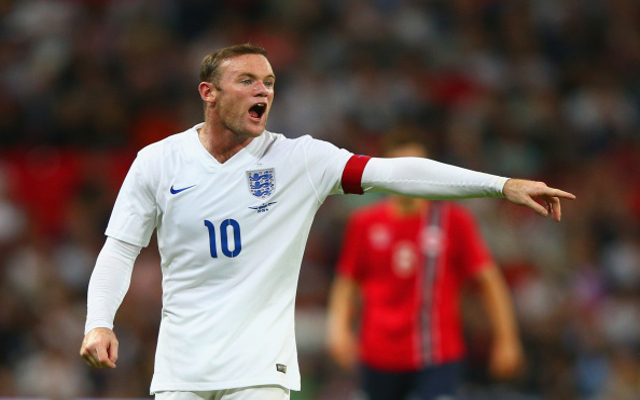 Joe Hart – Shrewsbury
Phil Jones – Preston
Leighton Baines – Kirkby
Gary Cahill – Dronfield
Phil Jagielka – Manchester
James Milner – Wortley
Jordan Henderson – Sunderland
Fabian Delph – Bradford
Rickie Lambert – Kirkby
Danny Welbeck – Manchester
Wayne Rooney – Liverpool
Check out England South on page two.
SEE MORE:
Top 25 Ugly Football Shirts: Including Arsenal, Liverpool & Chelsea Abominations.
Hot Tennis Players: 40 Stunning Female Racket Stars.
Six Teenagers Who Will Be Huge Stars In Five Years, Including Liverpool Midfielder, Arsenal Wonderkids & English Chelsea Prodigies.