Stoke City's Britannia Stadium surprisingly not on the list. Arsenal's quiet Emirates obviously not named… 
Dutch website SoccerNews.nl has compiled a list of the 10 loudest football stadiums in the world.
The list does not appear to be based on any sort of scientific test or research, so the results should probably be taken with a pinch of salt, but they are interesting nonetheless…
10. Anfield – Liverpool, England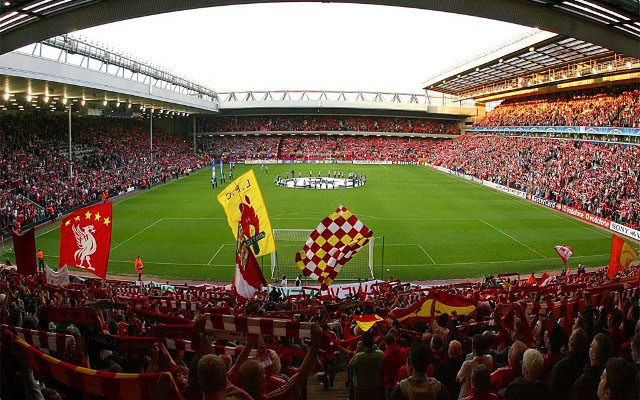 SEE ALSO: Five Nations That Could Beat England Using Only Players Based In English Leagues: Chelsea Powered Brazil XI & French Side With Strong Arsenal Contingent Included.