Former Bayern star claims Gunners ace dated his girlfriend behind his back.
Arsenal playmaker Mesut Ozil has threatened to sue a German tabloid after it reported that he had an affair with another player's girlfriend, the Daily Mirror reports.
SEE ALSO:
Reus to Arsenal – Gunners in talks to sign Dortmund ace
Lionel Messi career in pictures – ten years since Barcelona star's debut!
Top 40 hottest female tennis players in the world 2014.
The World Cup winning Ozil is alleged to have cheated on his 24-year-old pop star lover Mandy Capristo with Melanie Rickinger, the other half of former Bayern Munich defender Christian Lell.
Newspaper BILD recently featured an interview with Lell in which he initially made the allegations, though he claims both men have now split up from their girlfriends.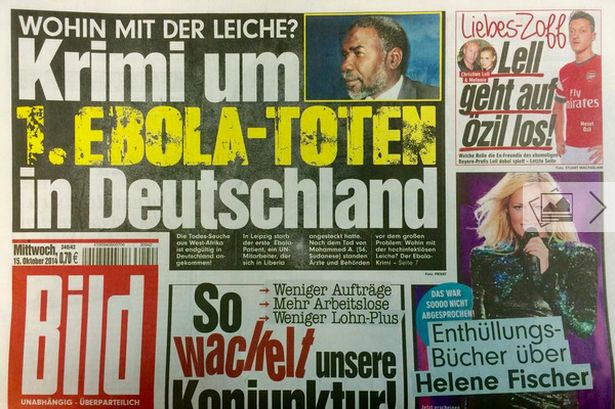 The 30-year-old defender claims that he and Rockinger are no longer together because of what Ozil had been getting up to.
"Mesut exploited his fame, and muscled in on our relationship. That isn't OK," Lell said.
The Furious 30-year-old also branded Rickinger, 24, a "snake" and a "relationship killer".
Ozil's girlfriend Capristo moved with him to London 13 months ago when he signed for Arsenal in a club record £42.5million deal.
However, she has since deleted all photos of him from her Facebook and Instagram accounts.
Ozil declined to address the rumours with his agent Roland Eitel saying: "We are not commenting on this.
"We will keep an eye on the situation, and take legal action if necessary."
(Hot WAG Gallery) Sexy pictures of Cristiano Ronaldo girlfriend Irina Shayk.