10 of Messi's best games to celebrate the tenth anniversary of his debut.
Lionel Messi played his first game for FC Barcelona 10 years ago today.  In the decade since then he has dominated games in every competition, and staked his claim to be the greatest of all time.
In honour of 10 years of Messi genius, the Daily Mail have written a piece listing the "flea's" top ten performances for Barcelona.
SEE MORE:
Oxlade-Chamberlain England – Winger will play is asked.
Balotelli Liverpool – Reds are "better" than Mario expected.
Piazon Transfer – Brazilian subject of surprise bids.
10) Barcelona 4-0 Viktoria Plzen, 2011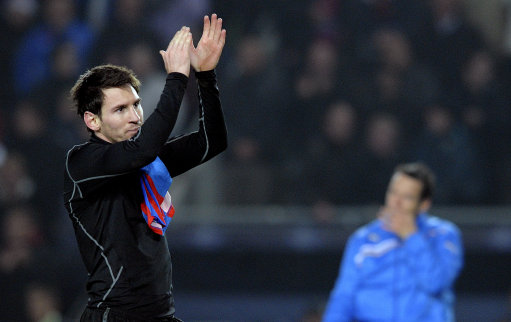 Messi has torn apart many a Champions League minnow over the years, on his way to the golden boot in four of the competitions.
This was true domination however, as the little genius slipped through waves of oncoming Czech players time and time again.