It was reported by German tabloid Bild earlier this week that Arsenal midfielder had broken up with girlfriend Mandy Capristo after allegedly being unfaithful.
The newspaper continued to discuss Ozil's relationship issues on Friday, publishing the below picture.
SEE ALSO:
India v West Indies Live Streaming: Watch 4th ODI.
Mesut Ozil May Take Legal Action After Accusations Of Affair With Christian Lell's Girlfriend.
Hot Photos Of Mesut Ozil's Ex Girlfriend: Stunning Mandy Capristo Is An Arsenal WAG No More!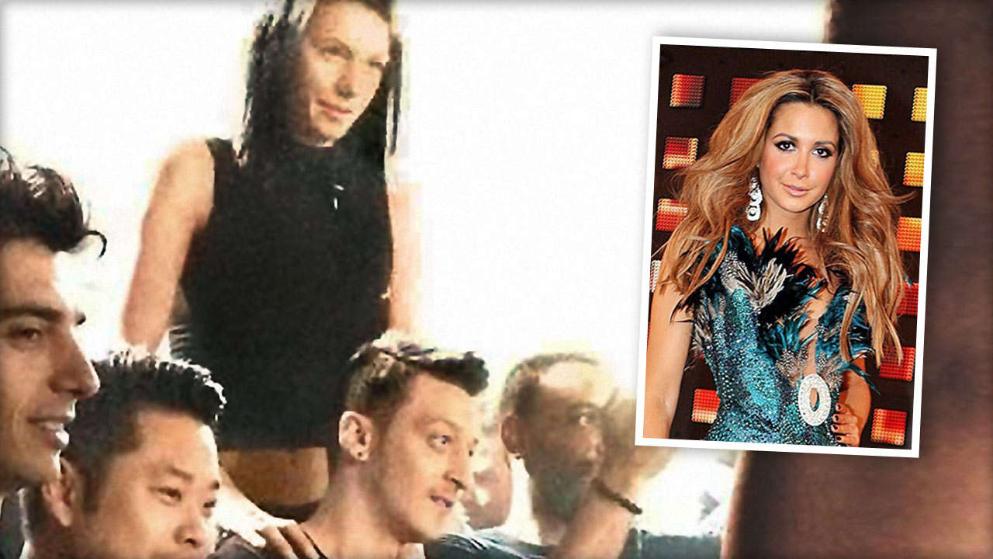 Bild claim that the photo was taken on Ozil's birthday, while he was in Las Vegas and Mandy was in Germany, 8,300 kilometres away.
Whether the unknown woman with her hands on Ozil's shoulders has anything to do with the Gunners star's split from Miss Capristo remains to be seen.
SEE MORE:
Rotherham v Leeds Live Streaming.
Hot Tennis Players: 40 Stunning Female Racket Stars.
Six Teenagers Who Will Be Huge Stars In Five Years, Including Liverpool Midfielder, Arsenal Wonderkids & English Chelsea Prodigies.