The latest in a long line of football lookalikes takes a slightly criminal edge.
Chelsea's Cesc Fabregas may need to provide himself with a good alibi in case anyone mistakes him from this weeks episode of Crimewatch on BBC1 as a his doppelgänger made an unlikely appearance.
SEE MORE:
Find out which teams celebrities support
Cavani Arsenal – Gunners seeking new centre forward?
Sami Khedira Arsenal transfer set to be free!
A 28-year-old suspect Raza Aziz is a pretty amazing Fabregas lookalike, albeit if Cesc had spent a good few hours on the sauce.
Lately Lionel Messi's likeness has been seen in a woman's shadow and Diego Costa's lookalike was spotted on a bus, but this is undoubtedly the strangest one we've seen yet.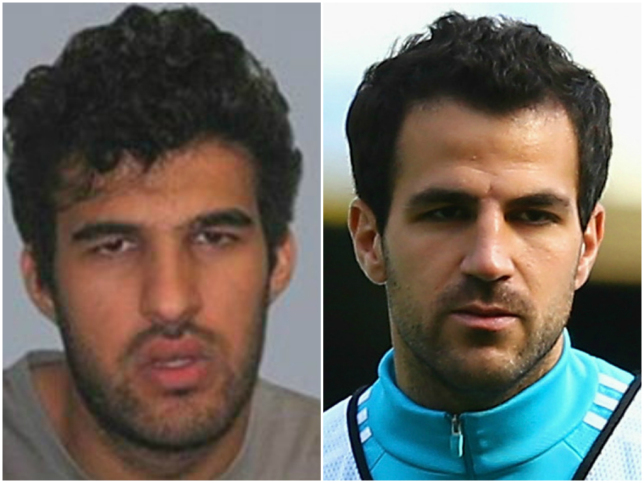 SEE ALSO: Stunning Gallery! 50 Really Hot Women In Football Shirts: Sexy Babes In Liverpool, Arsenal, Chelsea & Man United Kit.