Manchester United loanee Tom Cleverley proved he has no plans to return to Old Trafford with this bold statement…
Tom Cleverley is currently on loan at Aston Villa, and it seems after pawning some of his Manchester United memorabilia, the 25-year-old has absolutely no intention of returning to Old Trafford; whether they want him back or not.
SEE MORE:
Ceni Free Kick Goal: (Vide0) 41-year-old Brazilian goalkeeper scores stunning free kick to win match.
Rooney van Gaal: Louis van Gaal issues warning to Manchester United captain Wayne Rooney.
McNair Contract: Manchester United youngster Paddy McNair rewarded with 900% pay rise.
It seems impossible that Cleverley will return now, after sending this bold message to his parent club with his latest statement. The English midfielder is not exactly well loved by United fans however, so this news probably won't break too many hearts.
The now presumably former Man United man sold his custom Hublot watch to a pawnbroker, and with the wages he is likely collecting it probably has little to do with the money.
Hublot once belonging to Tom Cleverly of @ManUtd for sale. One only ever made. Individual & Special piece. pic.twitter.com/UD273P6Xoa

— Edward Jackson (@EdwardJackson0) October 15, 2014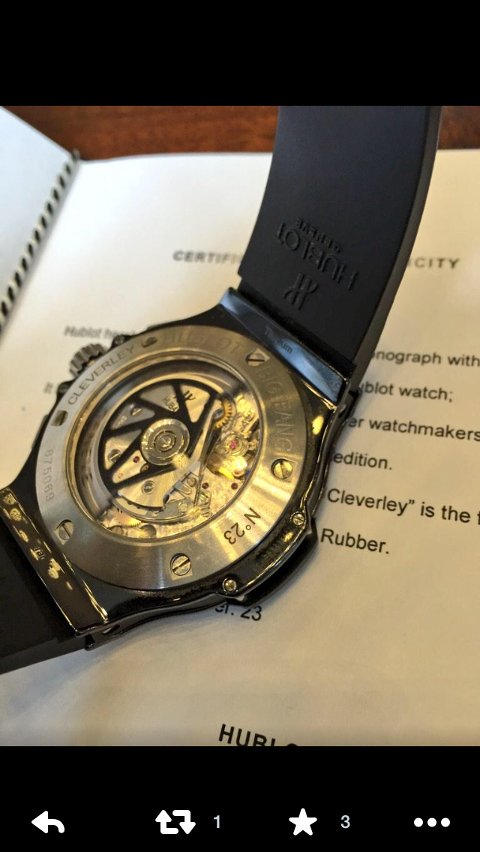 That said, the England international was set for a permanent £8m move to Villa this summer before his wage demands scuppered the move. Is the much maligned midfield star really that strapped for cash that he has to pawn his belongings to make ends meet?