Eight of the most overpriced players currently on the market.
Transfer fees in football look increasingly like going out of control in the modern game, with some absolutely mad prices floating about at the moment for some of the most wanted players in the game.
SEE ALSO:
West Brom Man United live streaming
Mario Balotelli Car: Liverpool Striker Lets Young Fans Drive His Ferrari!
Angel di Maria in Manchester United's most expensive ever XI.
Still, clubs keep on spending vast amounts to get the players they want, with Real Madrid and Barcelona known for their 'Galactico' approach to the transfer market, while Manchester United also invested heavily in bringing in big names such as Angel Di Maria this summer.
According to various recent reports there could be more huge signings heading to Old Trafford in the near future, with some crazily expensive players said to be on Louis van Gaal's agenda, with some of the most overpriced players on the market at the moment listed below:
8) Saido Berahino (West Bromwich Albion)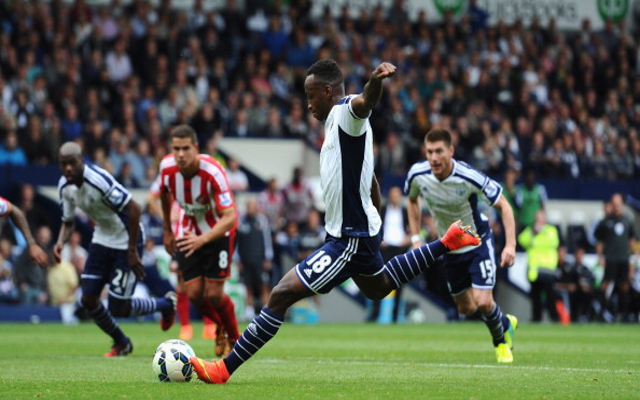 According to the Daily Mail, West Bromwich Albion's young striker Saido Berahino – a top prospect, no doubt- is already valued by his club at an astonishing £30m! The 21-year-old has just 39 Premier League appearances and ten goals to his name, but could move for just £2m less than Chelsea paid for Diego Costa this summer.
SEE MORE: Top 50 best footballers in the world 2014/15