Ashley Cole's ex-wife Cheryl Versini Fernandez with Jessie J…
There's nothing like a little bit of showbiz royalty. Check out this snap uploaded to social media earlier today, of Ashley Cole's ex-wife Cheryl, who is chatting with the intriguingly dressed Jessie J.
SEE MORE:
Hottest TV presenters: Most beautiful sports show hosts in the world!
West Brom v Man United streaming: Watch, here
Stunning Gallery! 50 Really Hot Women In Football Shirts: Sexy Babes In Liverpool, Arsenal, Chelsea & Man United Kit.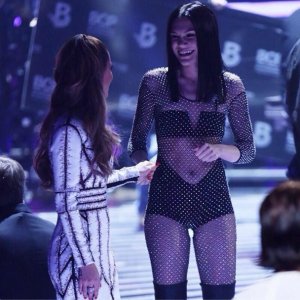 SEE ALSO: Hottest Celebrity Football Fans.