Former Manchester United & Liverpool stars make list of longest bans in the history of football…

With the lengthy ban of former Liverpool star Luis Suarez set to finish at the end of the month, we decided to look at the longest bans ever handed out in football. The Barcelona star is no stranger to a ban, but he doesn't even come close to topping this list…
SEE ALSO:
West Brom Man Utd Stream: Live stream guide and preview of West Brom v Manchester United.
Suarez Liverpool: Luis Suarez has snubbed Liverpool again saying he would never return to Anfield.
Adams Ultimate XI: Tony Adams ultimate career XI: Arsenal dominated but with surprise Man United legends included.
Here are the eight longest bans in modern footballing history…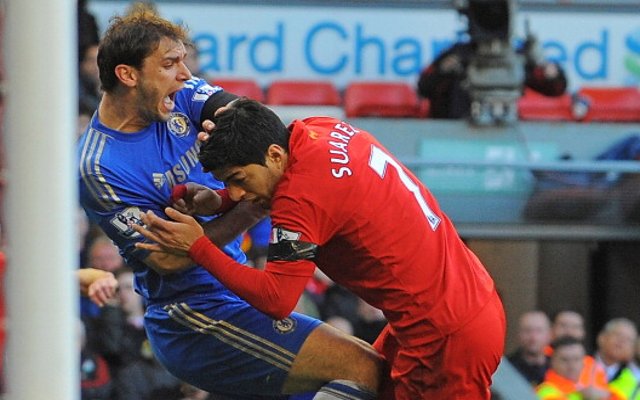 8) Luis Suarez – 10 matches
Whether it was his cannibal like antics, his racist abuse, or his extraordinary goalscoring exploits, Luis Suarez was always in the headlines for something.
In 2013 he bit Chelsea's Branislav Ivanovic on the arm, subsequently receiving a 10 match ban.
He still finished as the top scorer in the league with 31 goals and won the Player of the Year award.