Check out this cute picture of a mascot who can't believe his eyes at last night's Champions League game.
This sweet mascot can't believe that he's been chosen to accompany Cristiano Ronaldo onto the pitch at Anfield on Wednesday as Real Madrid took on Liverpool.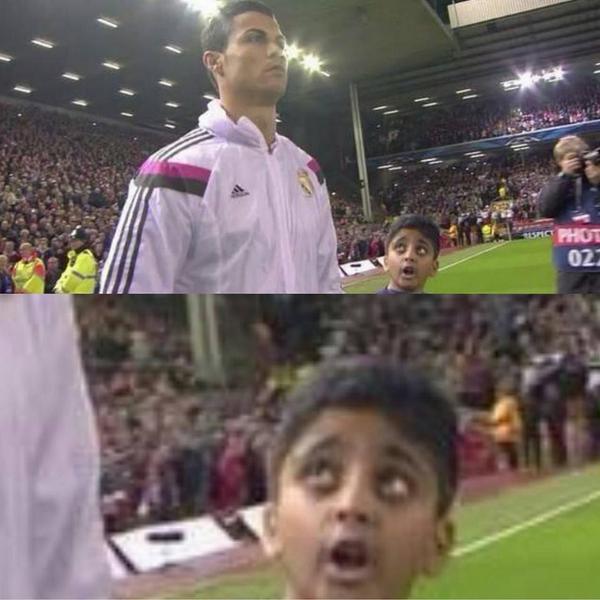 Considering by this point he's been standing next to Ronaldo in the tunnel for some time, it's probably safe to assume that the lucky lad still has that face on today.