The six rules in football that fans get unnecessarily angry about.
Following Liverpool's defeat to Real Madrid in the Champions League this week, it seems that the major talking point is not the Reds' deficiencies but rather Mario Balotelli's audacity to swap his shirt at half time. It's silly, yes, but not the biggest crime of the century when you think about it, but it got us thinking about what else is considered as an unwritten rule of football, something players must simply avoid at all costs. Here's what we came up with…
SEE ALSO:
Top 50 best footballers in the world 2014/15
Real Madrid v Barcelona live streaming guide and El Clasicon preview.
Mario Balotelli shirt swap reaction.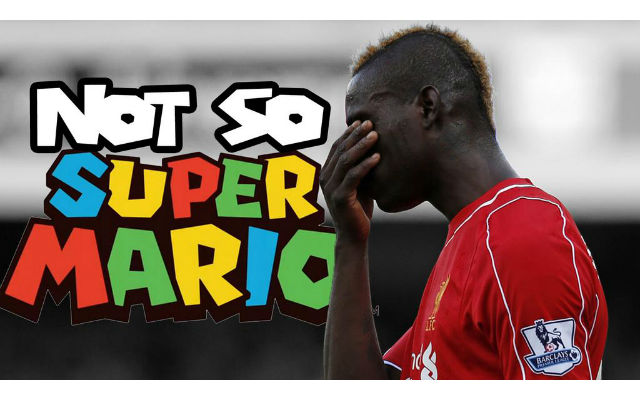 Don't swap shirts at half time
The first and most obvious rule, right off the bat, is what Mario failed to grasp. It's never been a standard practice to swap shirts at the break, as a player's mind should be on the game and their own performance rather than what souvenirs they can come away with. The first big case of this happening was when Robin Van Persie had just joined Man United and he swapped tops with Gunners flop Andre Santos whilst heading to the dressing room. It's a sure fire way to get the fans angry and make them believe that your heart is not in the cause.