WAG woe for Bayern Munich goalkeeper Manuel Neuer.
World Cup star Manuel Neuer has split from girlfriend Kathrin Gilch, according to German tabloid Bild.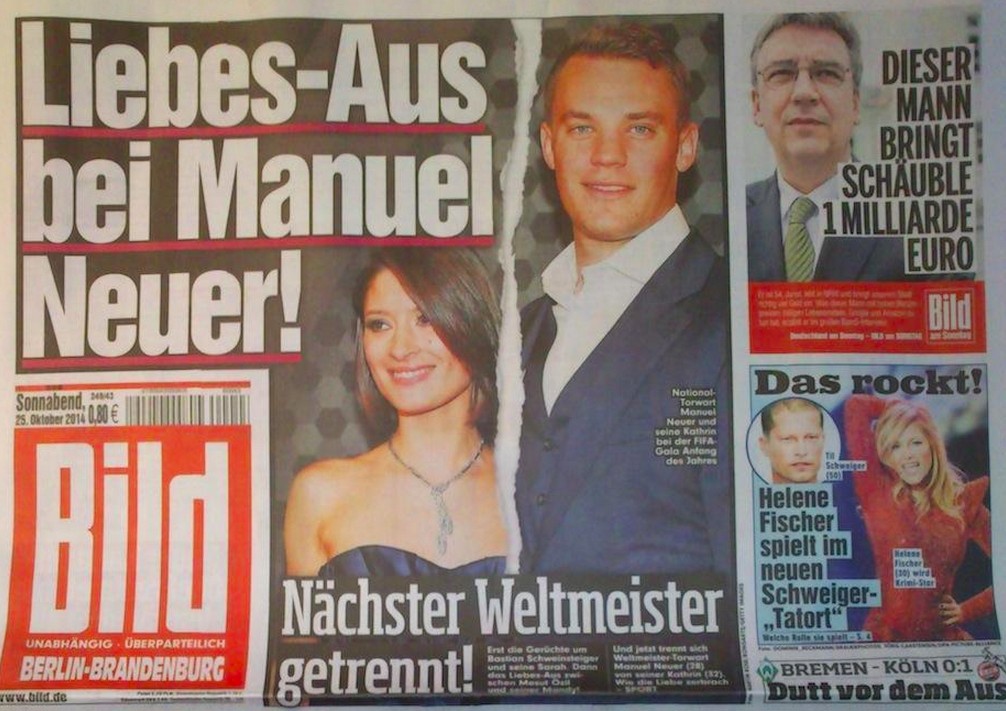 Miss Gilch was one of the hottest WAGs at this summer's World Cup, which Germany won.
SEE MORE:
Hot Tennis Players: 40 Stunning Female Racket Stars.
Hot WAGs: 60 Stunning Premier League Wives & Girlfriends.
Since the World Cup, Germany midfielder Mesut Ozil has broken up with his girlfriend, Mandy Capristo, after the Arsenal playmaker was allegedly unfaithful.
New Germany captain Bastian Schweinsteiger's love life has also been headline news, with reports than he has been seeing tennis babe Ana Ivanovic, despite being in a long-term relationship with Sarah Brandner.
While Ozil and Schweinsteiger's situations appear to involve other women, it seems that Neuer and Gilch have simply broken up because their relationship has run its course.
We are sure both Neuer and Gilch will have no trouble finding new partners.
Kathrin is so hot. Check her out in the pictures below.
SEE ALSO:
(Images) Ex Arsenal WAG Mandy Capristo Sends Removal Van To Mesut Ozil's House.
Bastian Schweinsteiger Ends Fling With Ana Ivanovic, Returns To Stunning Girlfriend Sarah Brandner.
SEE MORE:
Premier League's Top 10 Most Fouled Players.
Man United Vs Chelsea WAGs Photo Special: 50 Stunning Pictures
Chelsea Don't Need Transfers: Incredible Squad Blues Could Have In 2019 Without Making Any More Signings.