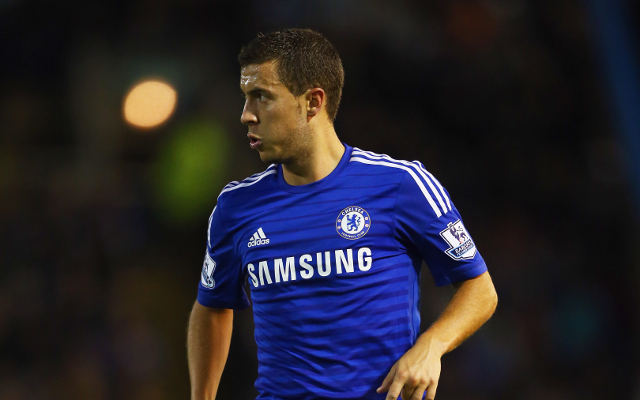 5) Eden Hazard
Possibly the most likely player to fetch a record breaking fee, the Belgian is consistently linked with a move abroad despite stating his intent to remain with Chelsea.
Hazard is already a world class player, and is arguably very close to being welcomed into the elite circle along with the likes of Ronaldo and Messi.
If Chelsea ever decide to sell then it's not unthinkable that a team like PSG could come in with a record breaking bid.