Old Trafford side look to resolve defensive weaknesses by throwing money at the problem.
Man United spent £150m on new additions over the summer and despite a steadying of form of late it's fair to say that Louis van Gaal's side have not been hugely impressive and therefore it's probably not all that surprising that the Dutchman is ready to make extensive January transfer window plans.
Read more:
Bale Manchester United: Real Madrid star subject of world record bid
Read more Manchester United transfer news.
Find out who are the richest footballers in the Premier League here.
The Daily Star appear to believe that the club's back-line is in most need of repair with van Gaal eyeing up four top centre-backs who are said to be on the Dutch manager's wish-list.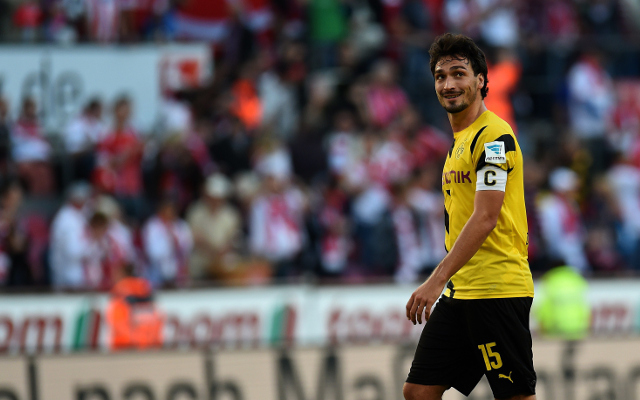 Mats Hummels (Borussia Dortmund)
The 25 year old World Cup winner has seen his side taken a nosedive in recent season and this term's form will surely lead to the former Bayern Munich man considering his options.
Borussia Dortmund sit in 15th place in Bundesliga having lost an unprecedented six of their first nine domestic league fixtures and it's therefore no surprise that van Gaal would target Hummels who won't come cheap but is undoubtedly one of the best in the business.