The Uruguayan's autobiography has been revealing
Luis Suarez's new autobiography "Crossing the Line" has revealed a lot about the controversial star. Now at Barcelona, the book covers his time at Liverpool and the recent World Cup.
SEE MORE:
Five Things Brendan Rodgers Can Do To Save Liverpool's Season That Have Nothing To Do With Mario Balotelli
Chelsea & Liverpool Stars Among Six Players Who Could Break £100m Transfer Milestone
Five Ways Ponderous Barcelona Can Improve After Clasico Thrasing, Including Dropping Manchester United Target Gerard Pique
The 27-year-old had a lot to talk about, with incidents involving biting and racism taking centre stage.
7) Brendan Rodgers' man management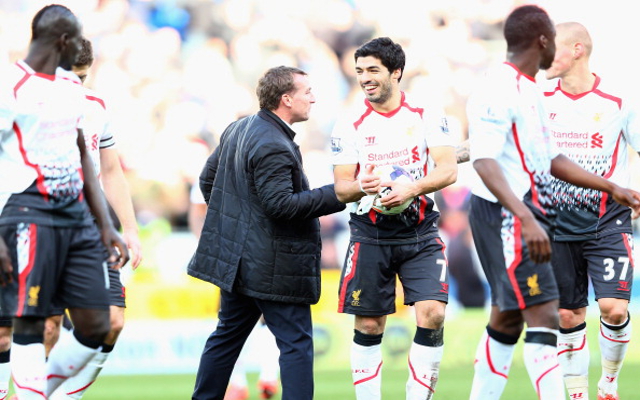 Throughout the book Suarez's respect for the Liverpool boss is evident. His man management is constantly praised, and this is a testament to how the Northern Irishman is capable of dealing with difficult players.