The 13 biggest derby clashes in the English football league.
With the Manchester derby on the horizon, we thought it would be a good idea to refresh your memories about where else in the country gets fired up with derby day fever. These 13 derbies are the biggest the country has to offer. Some are more aggressive than others, but make no mistake, they all have the potential for fireworks.
SEE MORE:
Manchester City v Manchester United Live Streaming Guide And Premier League PreviewSturridge Injury – Striker blames 'Caribbean Vibes'.
Chelsea Destro – Roma striker demands playing time.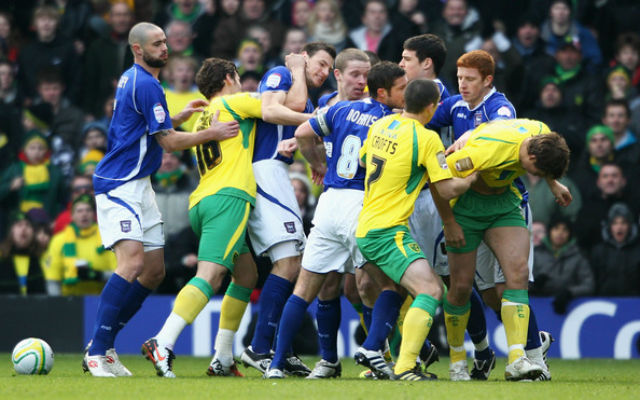 13. Norwich City vs Ipswich Town
The 'Old Farm' derby is set to resume this season following Norwich's return to the Chamnpionship. The only two major sides in East Anglia are bitter rivals despite being 50 miles apart, but because of that, these aren't just two teams going at each other, but empires. These could be two spicy encounters this season as Norwich will be looking to bounce back straight to the Premier League, whilst Ipswich will be mounting their own challenge to get back to the top flight.