Which Premier League manager has the biggest salary…
Flick through the list below to discover the five highest earning managers in the Premier League. All the candidates you might suspect to be there are, but who is the best paid English boss.
SEE MORE:
Best teenagers in world football
Benzema Liverpool – Reds seek ambitious move
Manchester United v Manchester City Live Streaming Guide And Premier League Preview
As TalkSport explains, the issue of player wages is frequently used as stick to beat under-performing stars and preening prima donnas, but is hardly mentioned when in relation to a manager's performance in the hot seat.
5) Brendan Rodgers (Liverpool) – £3.25m-a-year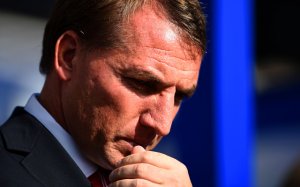 We kick off with Liverpool boss Brendan Rodgers who earns just above the average for a top flight manager. During the Northern Irishman 's two years and four month reign at the club he has transformed the Redmen from eighth place to title contenders.