Anfield star is out of contract in the summer, where next for the midfield magician?
The term 'legend' is perhaps overused in this day and age but surely even those who don't support Liverpool Football club would have to begrudgingly concede that Steven Gerrard deserves to be the recipient of such praise.
Read more:
SEE ALSO: World's Top 50 Hottest Sportswomen.
Read more Liverpool FC rumours.
Higuain Liverpool: Anfield side want Argentine hit-man
Liverpool stay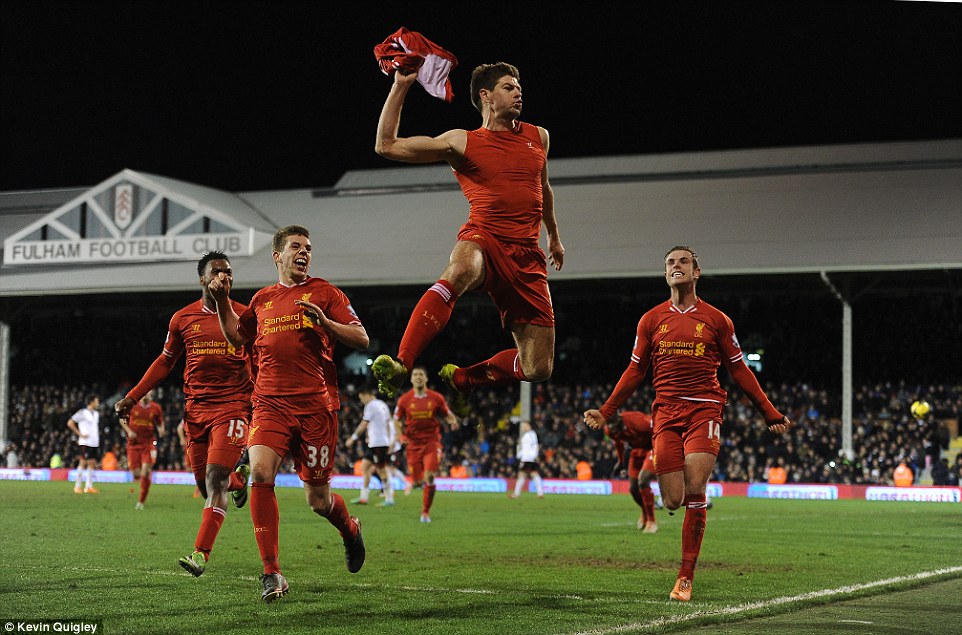 Now incredibly into his 17th season in the Anfield first team set-up the mercurial midfielder could find himself at something of a career crossroads.
Steven Gerrard had perhaps one of his best campaigns in a Liverpool shirt last term, providing assists and goals with regularity whilst also plying his trade in a relatively new withdrawn midfield role at times, but it's fair to say the veteran has not been at his best this season.
The 34 year old's current contract with the Anfield side expires next summer and Gerrard is keen to sign a new deal but has made it clear he has no intentions of retiring if that new offer is not forthcoming.
Liverpool boss Brendan Rodgers is clearly, and wisely, a manager who likes to plan for the future and has brought in a number of top young talents over the past 18 months whilst also affording academy graduates the chance to impress.
There is perhaps a chance that under such a regime the club would consider the tough decision of allowing Gerrard to leave the club for pastures new. A decision that would be hard for many to swallow.
Here are four possible roads for Gerrard's career to take.
So what next?
After 17 years of sterling service one imagines that the club's faithful support would, to a man, demand Gerrard is handed a new deal.
Regardless of such a move being considered as a sign of rewarding Gerrard's loyalty to the club last term's efforts prove that the midfielder has a lot to offer on a playing level and that alone should result in at least a year's extension, surely?
The presence of a player of Gerrard's experience alone is worth a great deal in terms of the knowledge he can pass down and if such a role requires a less regular first team role then you'd have to think that's still an option the veteran would be open to, especially if perhaps partnered with a coaching role.