This outfit probably should not be worn outside, especially if it is windy!
It would be a huge understatement to say that Alice Goodwin, who is married to ex Arsenal, Liverpool and Stoke City winger Jermaine Pennant, is fond of revealing clothes.
The busty British glamour model treats her Instagram followers to photos of herself rocking very little on a daily basis.
SEE ALSO:
Manchester Derby WAGs: Photo Portfolio: City & United Hotties In All Their Glory.
Top 50 Hottest Sportswomen In The World 2014.
(Image) Only Alice Goodwin Could Look Hot With Green Teeth… Ex Arsenal & Liverpool Winger's WAG Wows In Halloween Makeup!
Alice began November with a bang by sharing this cracker (below) on Saturday…
We are struggling to think of an occasion for which this would be an appropriate way to dress.
Saying that, we are not complaining!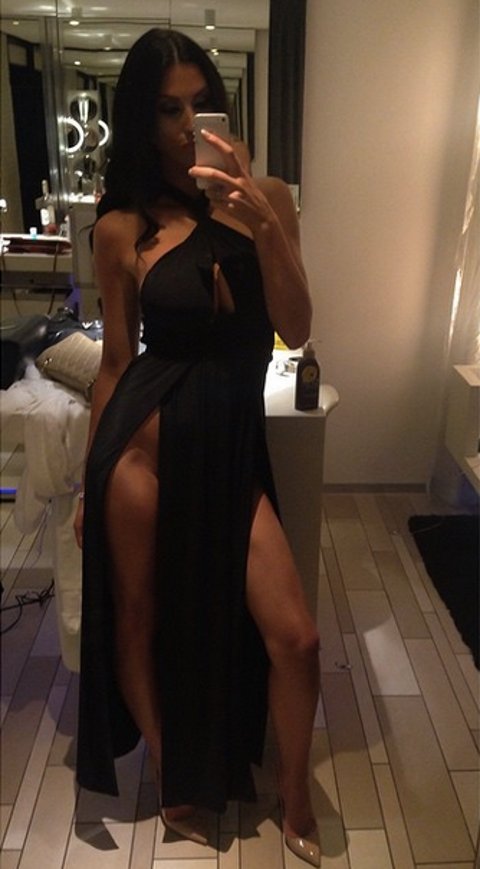 SEE MORE:
World's 40 Hottest Female Tennis Players.
Top Ten Ripped Footballers: Pictures of Arsenal & Liverpool Stars With Incredible Abs.
Ex Neymar WAG Bruna Marquezine Is First Teenager To Be VIP's Sexiest Woman In The World!