Chelsea midfielder Cesc Fabregas had the 'pleasure' of dining at Casa de Grandma on Domingo…
Granny's cooking looks about as good as my Spanish!
SEE ALSO:
(Image) John Terry's Daughter Signs For Chelsea!
Chelsea Player Ratings From Scrappy 2-1 Win Over QPR
Seven Hot WAGs Who Truly Embraced Halloween: Chelsea & Liverpool Babes Star In Spookily Seductive Photo Gallery.
Huge curly sausage and beans dripping with oil are apparently classic Catalan cuisine, according to ex Arsenal captain Cesc, who uploaded the below photo to Instagram.
The commenters did not seem too impressed by Granny's efforts in the kitchen.
One honest man wrote: "Cesc mate it looks like sh*te".
Another asked: "Is that a turd and kidney bean deilight?"
Someone else guessed "Maggots and dog poo".
A heath-conscious individual added: "That's not looking to organic for me".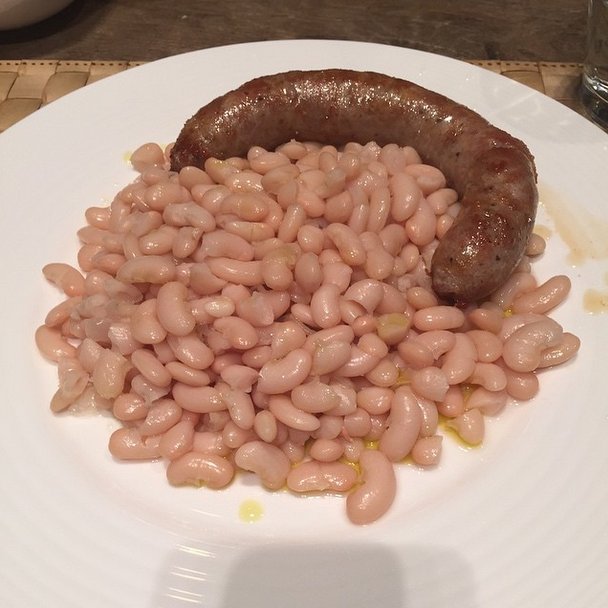 SEE MORE:
Manchester Derby WAGs: Photo Portfolio: City & United Hotties In All Their Glory.
Top 50 Hottest Sportswomen In The World 2014.
Eight Teenagers Who Could Be World Class In Five Years: Liverpool, Arsenal & Man United Kids Set For Stardom.