A look at Liverpool's managers from worst to best.
There is much focus on Liverpool and Brendan Rodgers at the moment after so much promise from last season has quickly turned sour with a sharp decline this term, but where does the current Reds boss rank among his predecessors in the Premier League?
SEE ALSO:
Arsenal v Anderlecht: Live Streaming Guide And Champions League Preview
Higuain Liverpool – Reds eye Napoli striker
Top 40 hottest female tennis players in the world 2014.
Liverpool have never won the Premier League title, with their last league win coming all the way back in 1990, and they have gone through several managerial changes to try and aid that, with some more successful than others…
7) Roy Hodgson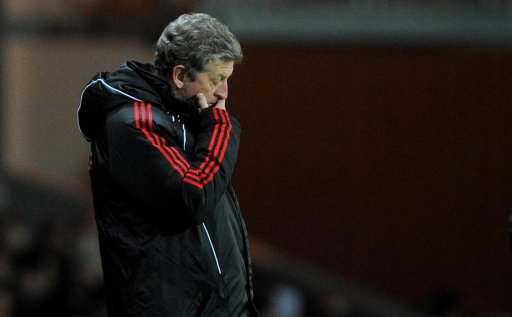 Win percentage: 41.94%
Honours: 0
In a disastrous short-lived role as Liverpool boss at the start of the 2010/11 season, Roy Hodgson looked out of his depth managing a top level club, despite doing such a fine job in his previous job at Fulham. A managerial appointment to forget for the Merseyside giants.