Which Arsenal players aren't pulling their weight for the team?
Arsenal are continuing to disappoint on all fronts, with last night's collapse from 3-0 up just the latest in a series of poor results.
Many Arsenal fans place the blame on Arsene Wenger by default, but there are plenty of players in the side who are letting the Gunners down too. Here are five Arsenal stars who must improve to help their side turn their season around.
SEE MORE:
Arsenal Anderlecht – Five things we learned from shocking draw.
Chelsea v Maribor Predicted Lineup – Diego Costa rested, Ramires returns to team.
Teams With Most Shots – European teams which have had the most efforts on goal.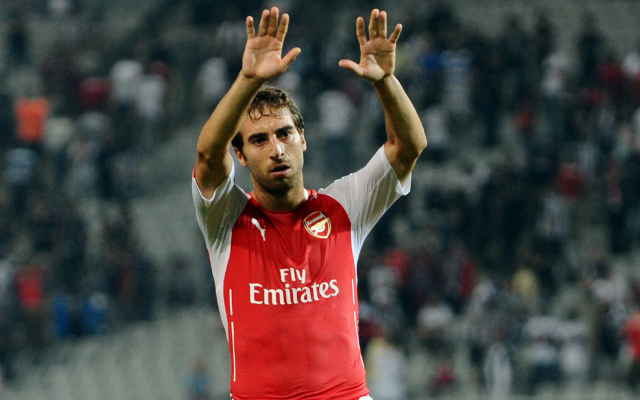 5) Mathieu Flamini
The Frenchman's terrible form is not entirely his fault, as he is constantly exposed by the poor discipline of his team-mates. For the player who is supposed to be Arsenal's defensive rock, Flamini is bypassed with ease by other teams, and his lack of mobility and positional sense are critical flaws for a defensive midfielder at the top level.